Sunshine Insurance (Agents & Brokers) Limited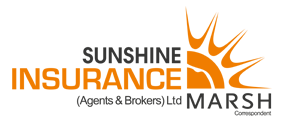 Sunshine Insurance (Agents & Brokers) Ltd is a leading insurance broker in The Bahamas and a wholly-owned subsidiary of Sunshine Holdings Limited (SHL). It is the local correspondent in The Bahamas for Marsh, the global leader in insurance broking and risk management. In the beginning, satisfying the holding company's insurance needs was the core of the business. However, business rapidly expanded into the local market and strong ties were formed with both local and overseas insurance providers.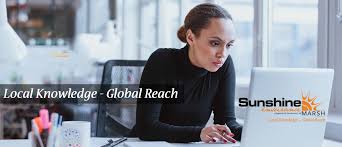 In 1999, Sunshine Insurance became cover holders for Lloyd's of London, the world's largest specialist insurance market. As cover holders, we are able to bind cover on certain classes of business on our clients' behalf.
In 2003, Sunshine Insurance became the correspondent brokers for Marsh – the world's #1 risk specialist – and provide seamless service to its global clients' regional operations in The Bahamas. This relationship also gives Sunshine Insurance global reach in providing insurance products to its clients.The company was incorporated in November 1994.